Lighthouse at Clown Point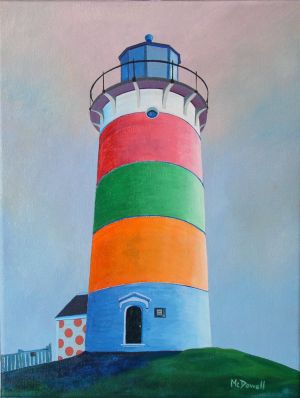 Lighthouse at Clown Point
acrylic on canvas
16 X 12
2004

This is basically a cartoon, one where color counts. For it to work, without the title being known, I had to insert or superimpose a sign in the forground which says "CLOWN POINT LIGHTHOUSE", which has been done and rephotographed.
If you are interested in this piece, please call: 508-696-8826
Lanny McDowell owns and licenses all photographs, illustrations, text and fine art that are part of this website, that are mailed to Avian Friends or that are in any way produced by Lanny McDowell; and they are protected by the Copyright laws of the United States. Their reproduction, modification, transmission, upload or publication are prohibited without express written permission. Images and products sold through this website are intended for private use and display only.