Buoyant II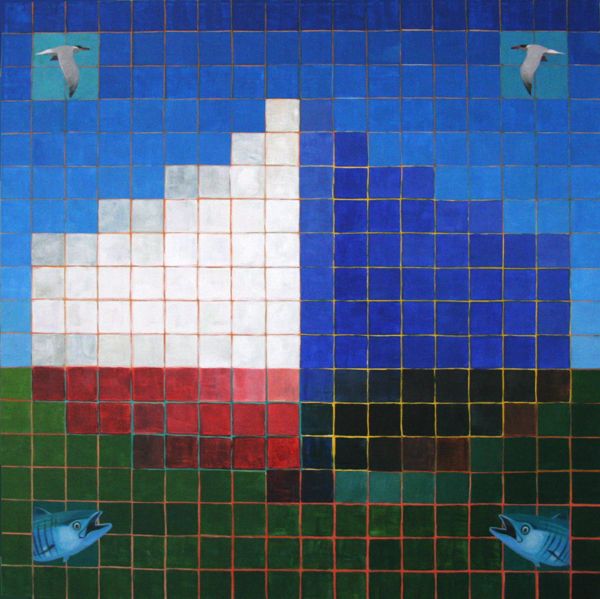 Buoyant II
Acrylic on canvas
36" X 36"
March, 2012

This painting began with a surreal image of a boat hull floating on air over land with a white clouds and blue sky background. I painted the original "Buoyant" about five years ago. After a client recently asked me to produce a print of that painting (which now lives in an apartment in New York City) I adapted the image to my current interest in how color can be manipulated via an almost all-square format.
This is the result: a 36 X 36 inch canvas divided into 324 two inch squares giving us the boat, Buoyant II, the sea and the gradient sky above. The Caspian Terns and Bonito were the last touches.

If you are interested in this piece, please call: 508-696-8826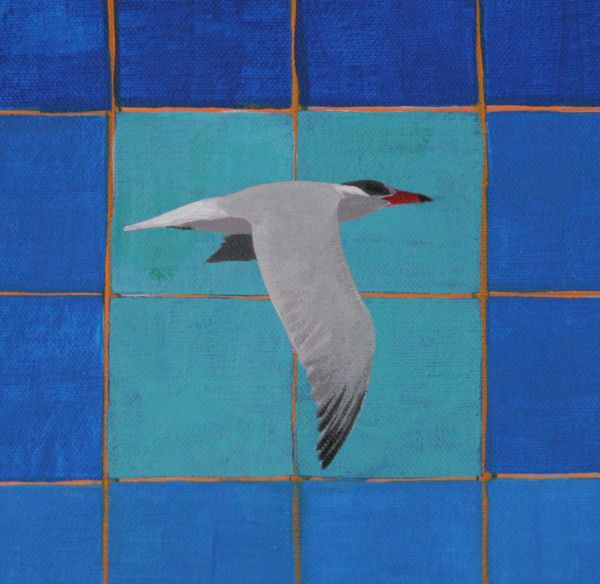 Lanny McDowell owns and licenses all photographs, illustrations, text and fine art that are part of this website, that are mailed to Avian Friends or that are in any way produced by Lanny McDowell; and they are protected by the Copyright laws of the United States. Their reproduction, modification, transmission, upload or publication are prohibited without express written permission. Images and products sold through this website are intended for private use and display only.