Spring Kestrel at Waskosims Rock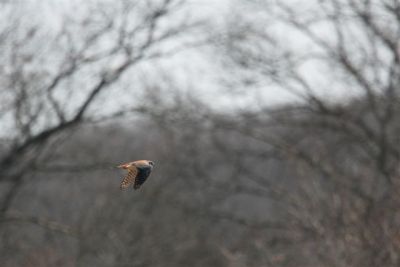 Spring Kestrel at Waskosims Rock
Digital Photo fine art print
16" x 24"
Island Bird Series

American Kestrel –
Within just a very few days in mid- to late April Kestrel migrants show up on their northerly trek. They no longer are nesters on Martha's Vineyard, despite efforts to attract them. There were two or three this morning at Waskosim's Rock Preserve, which lies partly in Chilmark and partly in West Tisbury. As is true for many larger birds, there is a distance inside which humans are no longer ignored and the bird is compelled to move further away. I approached this tiercel falcon as it perched atop a cedar out in an open field until I was too close.
The detail photo shows a female.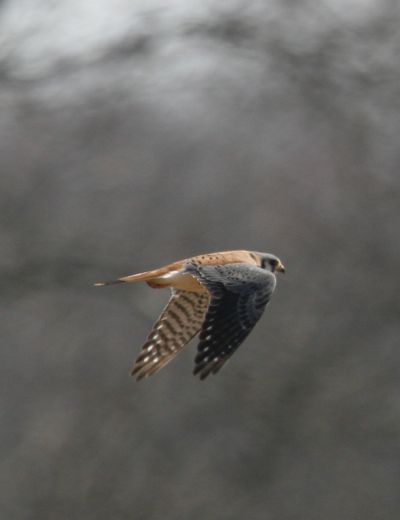 Lanny McDowell owns and licenses all photographs, illustrations, text and fine art that are part of this website, that are mailed to Avian Friends or that are in any way produced by Lanny McDowell; and they are protected by the Copyright laws of the United States. Their reproduction, modification, transmission, upload or publication are prohibited without express written permission. Images and products sold through this website are intended for private use and display only.