Bullocks' Orioles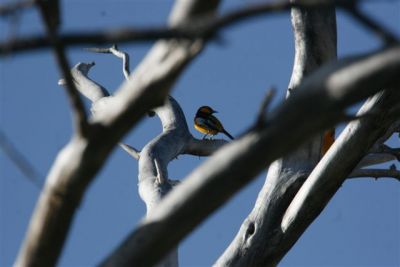 Bullocks' Orioles
Digital photo fine art print
16" x 24"


Bullock's Orioles –
Bullock's Orioles, Lark Sparrows and Vermilion Flycatchers were all over the place around a livestock pond upstream from my friends' desert home at the foothills of the Pinalinos Mountains outside Safford, Arizona. There were green-leafed willows and a selection of naked deadwoods to perch on. The orioles liked this snag; and so did a Violet-green Swallow.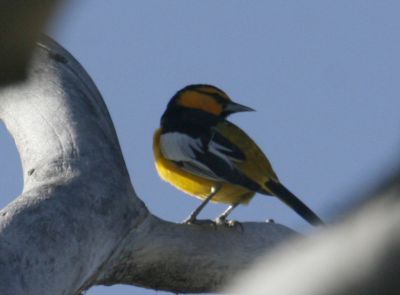 Lanny McDowell owns and licenses all photographs, illustrations, text and fine art that are part of this website, that are mailed to Avian Friends or that are in any way produced by Lanny McDowell; and they are protected by the Copyright laws of the United States. Their reproduction, modification, transmission, upload or publication are prohibited without express written permission. Images and products sold through this website are intended for private use and display only.